The recipe for sweet potato yōkan that I often made this fall.
Ingredients
Sweet potato – net 300g
Japanese gelatin liquid – 4g stick Japanese gelatin, 60g soft brown sugar, 300cc water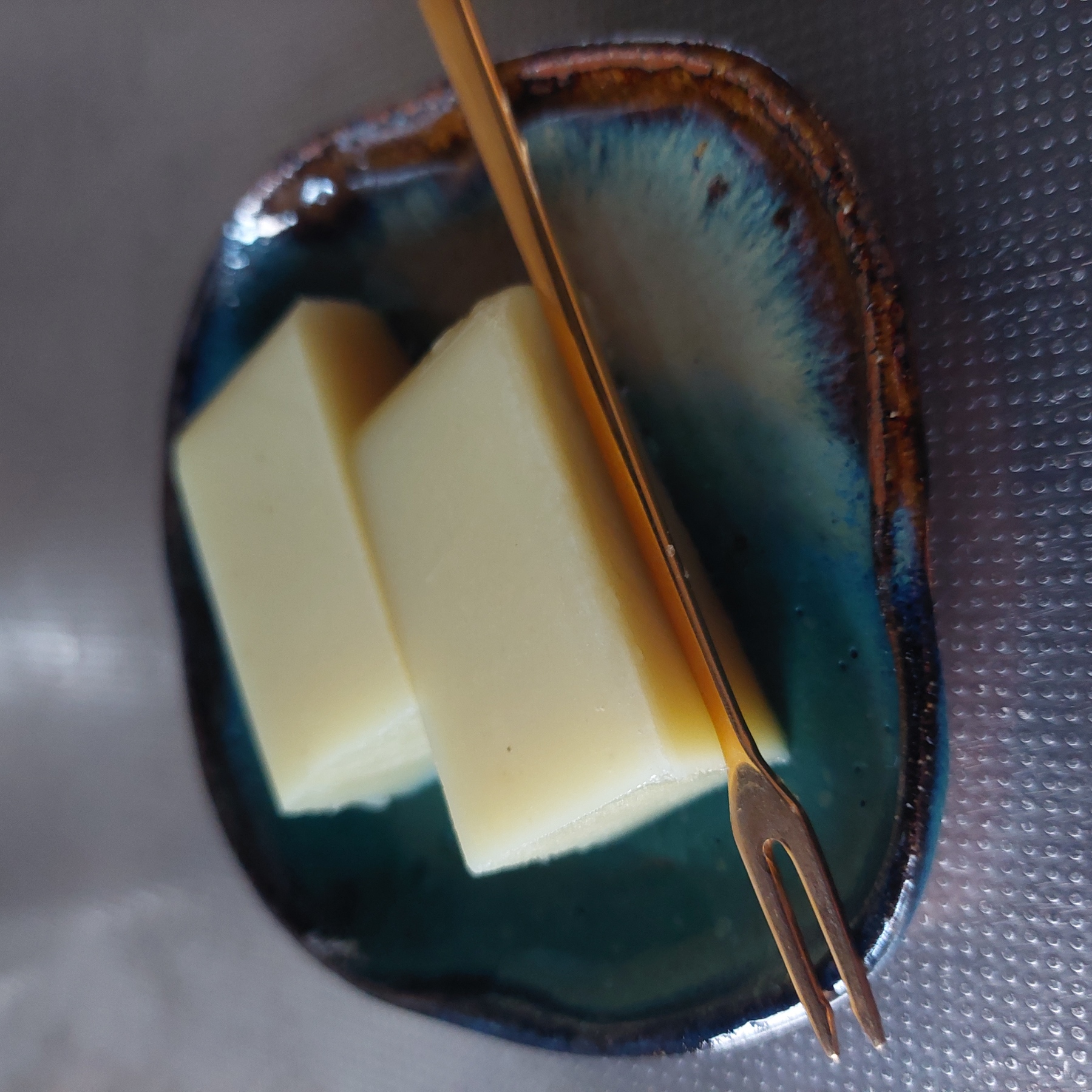 Method
Clean the Japanese gelatin stick and soak it in water.
Wash the sweet potato thoroughly and wrap it with the skin on for cooking in the microwave. 4 minutes at 600W. Flip and cook for 3 minutes.
Make the Japanese gelatin liquid, while cooking the sweet potato in the microwave. Tear the soaked Japanese gelatin into small pieces and boil over heat. When it comes to a boil, add the sugar, stir to dissolve, and boil for 2 minutes. It seems that it solidifies more easily if it is brought to a full boil.
Break off the stringy parts of the head and tail of the sweet potato. Peel it. Tear it into about 5 pieces, and put them in a mixer.
Remove the Japanese gelatin liquid from the heat and add it to the mixer and mix avoiding lumps left. It seems to be a good idea to stir the mixture with a spoon every now and then.
Transfer from the mixer to a suitable container, smooth its surface, and put it in the refrigerator.
That's all. After it hardens, warm it quickly with hot water, take it out of the container, cut it, and eat it. It has a simple taste which is affected by the sweetness of the sweet potato.