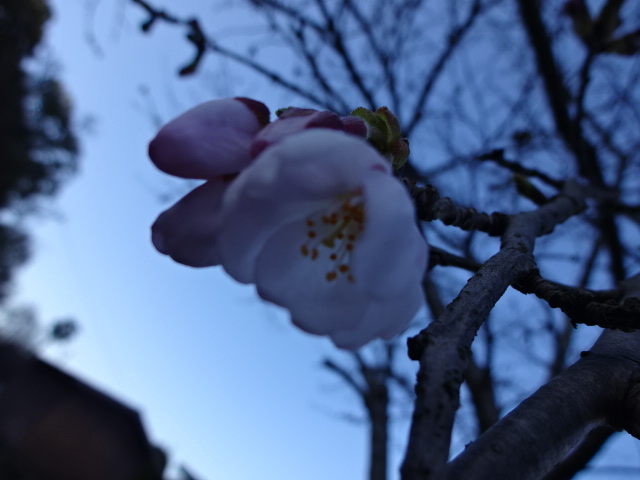 The declaration of flowering(開花宣言). For what? For cherry blossoms in my garden this year he-he. I'll show you the photo. See the right image, which has only one blossom open. Today was very sunny and it will be sunny tomorrow. So, the peak bloom date is soon.

On another right image you see plants like writing brushes, which are tsukushi(土筆). Tsukushi is one of spring greens and eatable. They say scrambled eggs with tsukushi are good though I don't like them so much.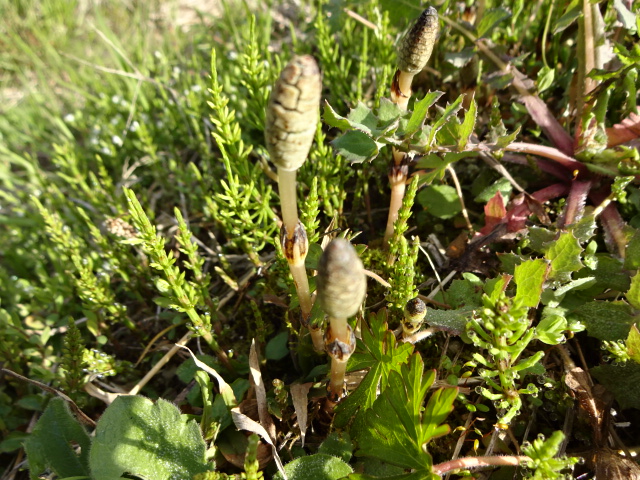 I'll show you other photos of my garden flowers in the table. No.7 is also eatable and I love the tempura though butterbur sprout on the photo grew too big as a tempura ingredient.
| | | |
| --- | --- | --- |
| No.1 Mitsumata | No.2 Linaria | No.3 Narcissus sp. |
| No.4 Lenten rose | No.5 Narcissus sp. | No.6 Hyacinth |
| No.7 butterbur sprout | No.8 Boke | No.9 Primrose |
| No.10 Cyclamen | No.11 Double-flowered Peach |   |
[Add.]-(Mar.22)
| | | |
| --- | --- | --- |
| No.12 Spring star | No.13 Muscari | No.14 ??? |
| No.15 Narcissus sp. | No.16 Double-flowered camellia | No.17 Lenten rose |