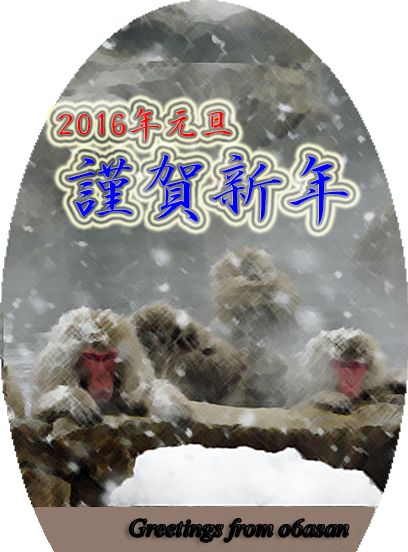 Happy New Year! It is the beginning of a new year.
This is a year of Saru, according to the Oriental Zodiac.
We call 'saru' 'monkey' in English. I think you know Nihonzaru(日本猿) as snow monkeys and you might know monkeys in Jigokudani(地獄谷) take a bath, ha-ha. When I heard they took a bath, I was afraid of monkeys feeling cold after taking a bath. However, according to the article of Jigokudani Yaen-koen official site, they do not feel cold after a bath.
I wish you guys Happy New Year.
Gods bless you, guys!